Sometimes it may not be possible to come into the practice. In these situations we are able to arrange a telehealth consultation by phone or by secure video connection.
We use only secure video connections to either your computer or your mobile device.
Please contact the practice team should you need to access a telehealth consultation. We prefer to use Healthdirect Video Call, which provides a highly secure system, meeting all the Australian Privacy regulations and requirements.

1. When you book a video consultation you will be sent a hyperlink.

https://videocall.direct/trainingmtdruiit

Just log into this and you will see the next screen

2.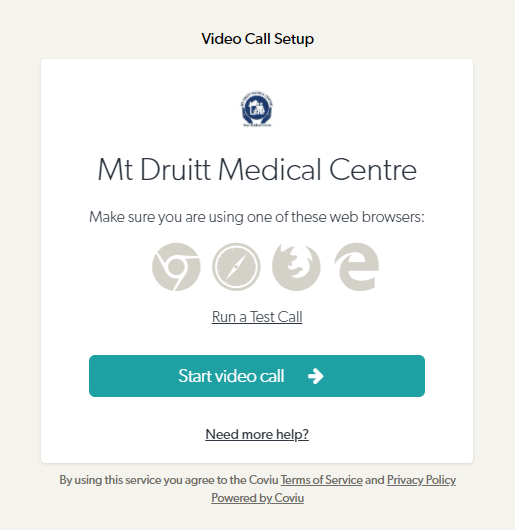 Click on START VIDEO CALL and ENTER YOUR NAME AND PHONE NUMBER
MAKE SURE TO TICK THE CONSENT BOX JUST BELOW WHERE YOU ENTER YOUR PHONE NUMBER

3.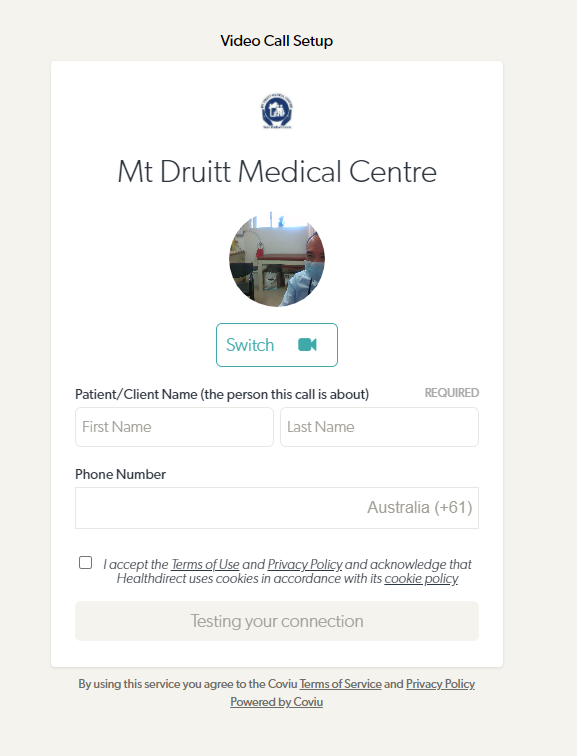 4. Then enter the waiting area and wait for your consultation to begin.
Help Guide on Video Consultations
Tips on Making the Most of the Video Consultation