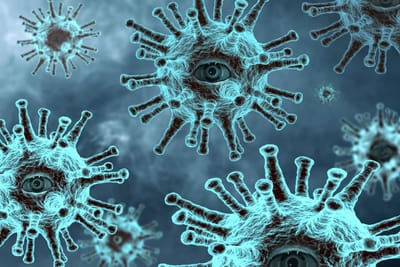 LATEST UPDATE on CoVid VACCINATION - 27 July 2021VACCINES REMAIN THE BEST WAY TO PROTECT OURSELVES AND OUR COMMUNITY NOW AND GOING FORWARD
The recommendations for vaccinations were revised as follows on 23/7/2021.
ATAGI advises that while Comirnaty (the PFIZER VACCINE) is preferred over COVID-19 Vaccine AstraZeneca from the age of 16 to under 60 years based on data regarding TTS cases in Australia and a assessment of current age-specific risks and benefits of vaccination, Astra Zeneca should be considered for all over 18 in the Sydney region
ATAGI considers the benefit of vaccination in preventing COVID-19 with COVID-19 Vaccine AstraZeneca outweighs the risk of TTS in people aged 60 and above. For this age group, the benefits of receiving a COVID-19 vaccine are greater than in younger people. The risks of severe outcomes with COVID-19 increase with age and are particularly high in older unvaccinated individuals.
COVID-19 Vaccine AstraZeneca can be used in adults aged under 60 years for whom Comirnaty is not available, the benefits are likely to outweigh the risks for that individual and the person has made an informed decision based on an understanding of the risks and benefits.
People of any age without contraindications who have had their first dose of COVID-19 Vaccine AstraZeneca without any serious adverse events should receive the second dose.
ATAGI reinforces the importance of providing clear communications to people who have received or are considering COVID-19 Vaccine AstraZeneca, and notes guidance documents for consumers, for primary care and for hospitals are being continually revised to accommodate this new recommendation.
Link to the
ATAGI Recommendations 23 July 2021
Link to
ATAGI Advice on weighing up risks and benefits
Link to ​
Practice advice on TTS
​​​
ATAGI supports completion of a two-dose schedule with COVID-19 Vaccine AstraZeneca, based on current evidence. The risk of TTS following a second dose of COVID-19 Vaccine AstraZeneca is much lower than the risk following a first dose. The UK has reported 23 TTS cases in 15.7 million people after receiving a second dose, an estimated rate of 1.5 per million second doses (compared to a reported risk of 14.2 per million first doses in the UK).
The Mt Druitt Medical Centre will be providing Covid-19
Vaccinations clinic for all adults.
Please call 02 9625 8888 to book your appointment. We are now providing vaccinations to everyone 18 years and older.
We are currently only able to offer the Astra Zeneca Vaccine. 2 doses , 12 weeks apart is the ideal schedule for the vaccine to be administered - however due to this current outbreak with high levels of circulating Coronavirus, we recommend a booster dose be given at 4-6 weeks.Currently - anyone at high contact risk (such as living in hot spot regions) - should consider bringing their 2nd dose forward if they have not had it.
We have applied to be able to deliver the Pfizer Vaccine to under 60s, at this stage we have VERY LIMITED SUPPLY and all adults should consider the AstraZeneca Vaccine as an alternative.
The Covid -19 vaccine program will be ongoing for many months.
Vaccines give very strong, and sustained, protection against the severe forms of COVID-19. Every person who is vaccinated will be helping to protect the health of their family, friends and community.
From 8 June 2021, the following people will be eligible for the COVID-19 vaccine: - Currently register through here :
Health Direct Eligibility Checker
All adults aged 40-49
All Aboriginal and Torres Strait Islander people aged 16 to 49
NDIS participants aged years 16 and over, and carers of NDIS participants of any age
Temporary visa holders aged under 50 years who are currently in Australia and have been approved for return travel to Australia through the travel exemption process.
This is in addition to those who were already eligible:
All adults aged 60 and over
Quarantine and border workers
Health care workers
Aged care and disability care residents and staff
People aged 16 and over with an underlying medical condition or significant disability
Critical and high risk workers aged 16 and over including defence, police, fire, emergency services and meat processing
Individuals with an Australian Border Force outwards travel exemption in an eligible category
Access to COVID-19 vaccines will increase in 2021 as greater supply becomes available. More than 4600 primary care vaccination sites are part of the rollout – including approximately 4400 general practices.
It will take us some time to get all eligible patients vaccinated.
You can use this link to check your eligibility
Health Direct Eligibility Checker
40-59 Years

Vaccinations are currently available through the NSW Health Vaccine hubs. You can register for these here :
https://apply.service.nsw.gov.au/covid-vac-register
or
Check eligibility and book through this link
Health Direct Eligibility Checker
We will update this information on a regular basis. Thank you.